Over the past few years, much of my work has shifted to developmental editing. Here are a few projects I'm very proud to say I helped send into the world.
Unhappy Silences: Activist Feelings, Feminist Thinking, Resisting Injustice, by Berenice Malka Fisher
From the fall of 2016 through 2018, I worked with Berenice Malka Fisher, professor emerita of the philosophy of education at NYU, to edit her book—the product of a decade of writing—and prepare it for publishing. Post-edit, we worked together creating book proposals and sent them off to a select list.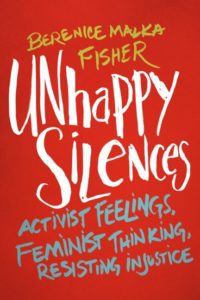 I'm delighted to say her book is appearing in the new year with Political Animal Press. Since both value what is now called the "multidisciplinary" application of theory to lived experience (what might have once simply been called "thinking") and prioritize dialogue over political division, Political Animal is an excellent match for her deeply meditative, insightful work.
Here's a blurb from the author's upcoming March 2019 reading at Bluestockings bookstore in NYC:
In "her new book, Unhappy Silences: Activist Feelings, Feminist Thinking, Resisting Injustice, Berenice Malka Fisher shares her own and other women activists' stories about both speaking out and remaining silent in numerous peace and justice movements from the 1950s to the present. Through analyzing these accounts with the help of many feminist authors, she shows how closer attention to the feelings contained in these silent moments can strengthen collective resistance."
Thought++: Plans for a Human Future, by Carl Pabo
Professor Pabo recently left a tenured position at MIT after a long career in biophysics to start his own foundation. His book, which I edited under the auspices of a longtime partner, Cambridge Editors, is his manifesto for tackling practical progress on major world issues in an age of increasingly overwhelming complexity. The book, which I edited over the course of 2017 and 2018, is now under consideration with academic presses.
Black Girl Magic, Breakbeat Poets Vol. 2, edited by Mahogany L. Browne, Idrissa Simmonds, and Jamila Woods; foreword by Patricia Smith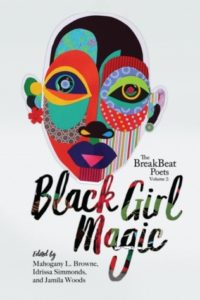 Working on this anthology of brilliant poetry by contemporary African American women poets was a joy and a real honor. I project edited this volume for Haymarket Books, lightly editing poems, compiling the manuscript, and corresponding with volume contributors throughout the editorial process before the book moved into production. It appeared in April 2018 to deserved universal acclaim.